NEW Citizens Debit Card
Make check-free purchases and ATM withdrawals, all while carrying the Mastercard® logo
Available for Consumer and Business Accounts
Accepted anywhere Mastercard® logos are displayed
Purchases are automatically deducted from your account
Surcharge-free transactions at any Citizens Bank location

No monthly maintenance fee
Set up fee may apply
Fraud Protection and Monitoring 
To report a lost or stolen card during normal business hours call 903-984-8671 and after hours call 1-800-472-3272.  
Fraud Protection Service
Keep an Eye on Your Account – From Anywhere, Anytime
Control when, where and how your debit cards are used.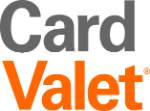 Help protect your Citizens Bank Debit Card by enrolling it in the FREE Fiserv CardValet® program, and set spending limits, receive alerts and turn your card on and off!
Getting started is easy with a simple download of CardValet® on your mobile device:
Should you have any other questions, visit CardValet® or contact your customer service representative at your local Citizens Bank Banking Center.