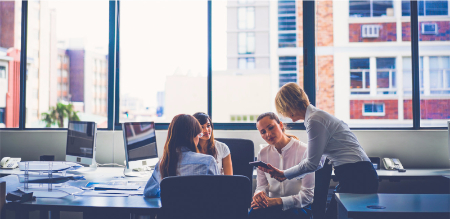 A smart choice for your                      growing business.
Are you planning to expand your business? Need new equipment or vehicles? Have seasonal cash flow needs?  Moving your business? Talk to one of our lending professionals about financing. Our business loans provide a specific amount of credit to finance major expenses, such as the expansion of operating facilities or the purchase of new or used equipment, including vehicles.  Regardless of the loan amount, you will enjoy competitive rates and flexible terms.
If you are ready to make a major investment in your business, a standard business loan can help you cover long-term financial needs while conserving your liquid assets.
Stop by or call a Banking Center nearest you and consult with one of our friendly loan professionals for a business loan designed to fit your business needs. 
All loans are subject to credit approval.