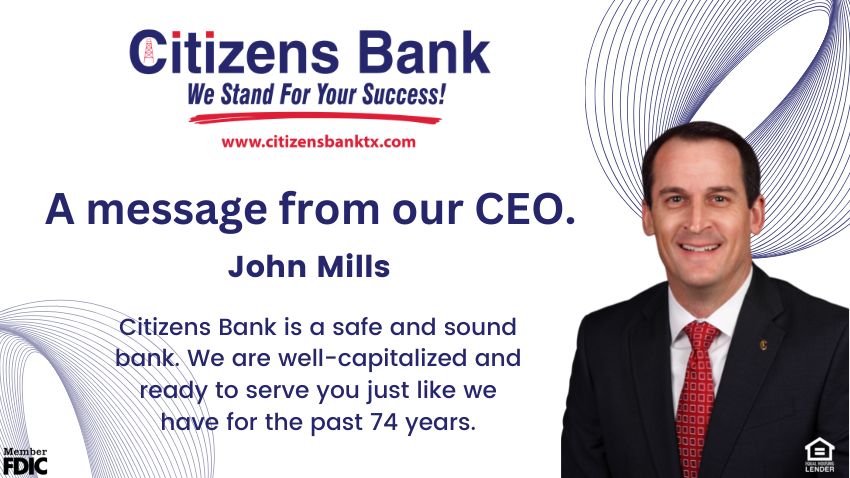 With the banking industry receiving so much attention as a result of the recent bank failures across our nation, I would like to share with our customers and communities that Citizens Bank is a safe and sound bank. We are well-capitalized and ready to serve you just like we have for the past 74 years. 
Community banking is relationship-based that involves building trust with one another as we live, work, and play together in our communities.  When you are successful, we are successful.
We are committed to complying with the enhanced regulations created after the 2008 financial crisis that requires banks to have adequate capital, reserves, and liquidity.  In fact, we exceed these requirements in all of these areas to be better prepared for the various economic stresses that are encountered from time to time. 
Over the coming days, weeks, and months, I am sure you will continue to hear many opinions.  If you have any questions or concerns, please call me or your local banking center.  We have an experienced team ready to assist you. 
If you have specific questions about FDIC Insurance and how it works, we are also prepared to assist you in determining if additional coverage is necessary. We encourage you to access the following resources for your convenience.


Thank you for letting us serve you.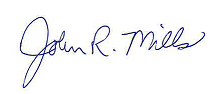 John Mills
President and CEO
Citizens Bank